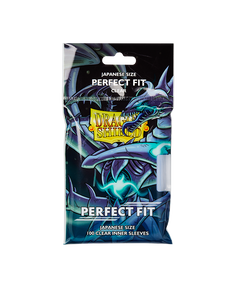 Dragon Shield
Dragon Shields Japanese (100) Perfect Fit Top-Loading
Regular price
$3.99
Sale price
$4.99
Unit price
per
Clear front and clear back. Straight forward and un-obtrusive.
Double Your DEF with Dragon Shield Perfect Fits for double-sleeving!
Perfect Fit sleeves provide improved card protection. These inner sleeves fit closely over cards, and fit inside all Dragon Shield Japanese Size Dragon Shields.
Japanese size sleeves are made in a smaller size for TCGs like Yu-Gi-Oh and Cardfight Vanguard.
---